---
Contact Us
---
Our Team
Ann Mayes, Education Specialist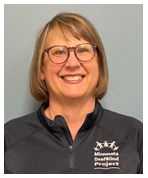 612-638-1527 videophone, ann.mayes@metroecsu.org
Provides training, consultation, resources and support to school teams
Hosts the Open Hands, Open Access Modules in Moodle Cohorts
Plans and facilitates the statewide Deafblind Community of Practice, Intervener Training, and all educational trainings.
Deanna Rothbauer, Project Coordinator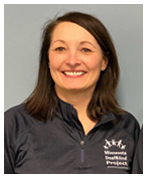 612-638-1531, deanna.rothbauer@metroecsu.org
Primary contact for the Minnesota DeafBlind Project.
Manages the grant and required reporting.
Coordinates and manages the annual child count.
Brandy Johanson Sebera, Family Engagement Coordinator
612-638-1505, brandy.johanson.sebera@metroecsu.org
Provides support, information and resources to families.
Plans and facilitates all family education training and activities.
Collaborates with DeafBlind Services – Minnesota (DBSM) for some family events.
Our Location
Minnesota DeafBlind Project
Metro ECSU
2 Pine Tree Drive, Suite 101
Arden Hills, Minnesota, 55112
Newly Identified?
Upcoming Events
View all events offered and register.