---
Welcome to the Minnesota DeafBlind Project!
---
The Minnesota DeafBlind Project is funded by a grant from the federal government to provide technical assistance, such as family support, resource sharing, workshops, webinars, and mentoring, to the families and school teams of children and youth who have a combined hearing and vision loss, birth to age 21. 
Any family member, educator, or service provider in Minnesota can request our services.  Services are FREE to Minnesota families.
For additional resources and programs for children and adults who are DeafBlind, see the Programs Serving Minnesotans Who Are DeafBlind document compiled by the Deaf and Hard of Hearing Services Division of the Minnesota Department of Human Services.
For quick reference, these are links to our most popular recurring workshops and resources which are updated annually:
If you are a professional on a school team and need resources, please contact Ann Mayes, education specialist, ann.mayes@brightworksmn.org, 612-638-1527.
If you are a family member with questions about combined hearing and vision loss and family resources, please contact Brandy Sebera, family engagement coordinator at brandy.sebera@brightworksmn.org or 612-638-1505.
If you have general questions about the Minnesota DeafBlind Project, please contact project coordinator Deanna Rothbauer at deanna.rothbauer@brightworksmn.org or 612-638-1531.
Newly Identified?
Upcoming Events
View all events offered and register.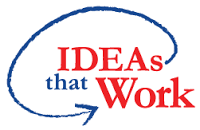 The contents of this website were developed under a grant from the US Department of Education, #H326T180020. However, those contents do not necessarily represent the policy of the US Department of Education, and you should not assume endorsement by the Federal Government. Project Officer: Rebecca Sheffield